Order your Solidarity Mask #SpreadJoy for Adults & Kids
Unfortunately we do not take orders anymore.
If you want to order a mask you can directly contact Agnès at her Atelier.
In collaboration with L'Atelier d'Agnès in Carouge.
To know more about the story behind the masks, check out our article.
4 different models available: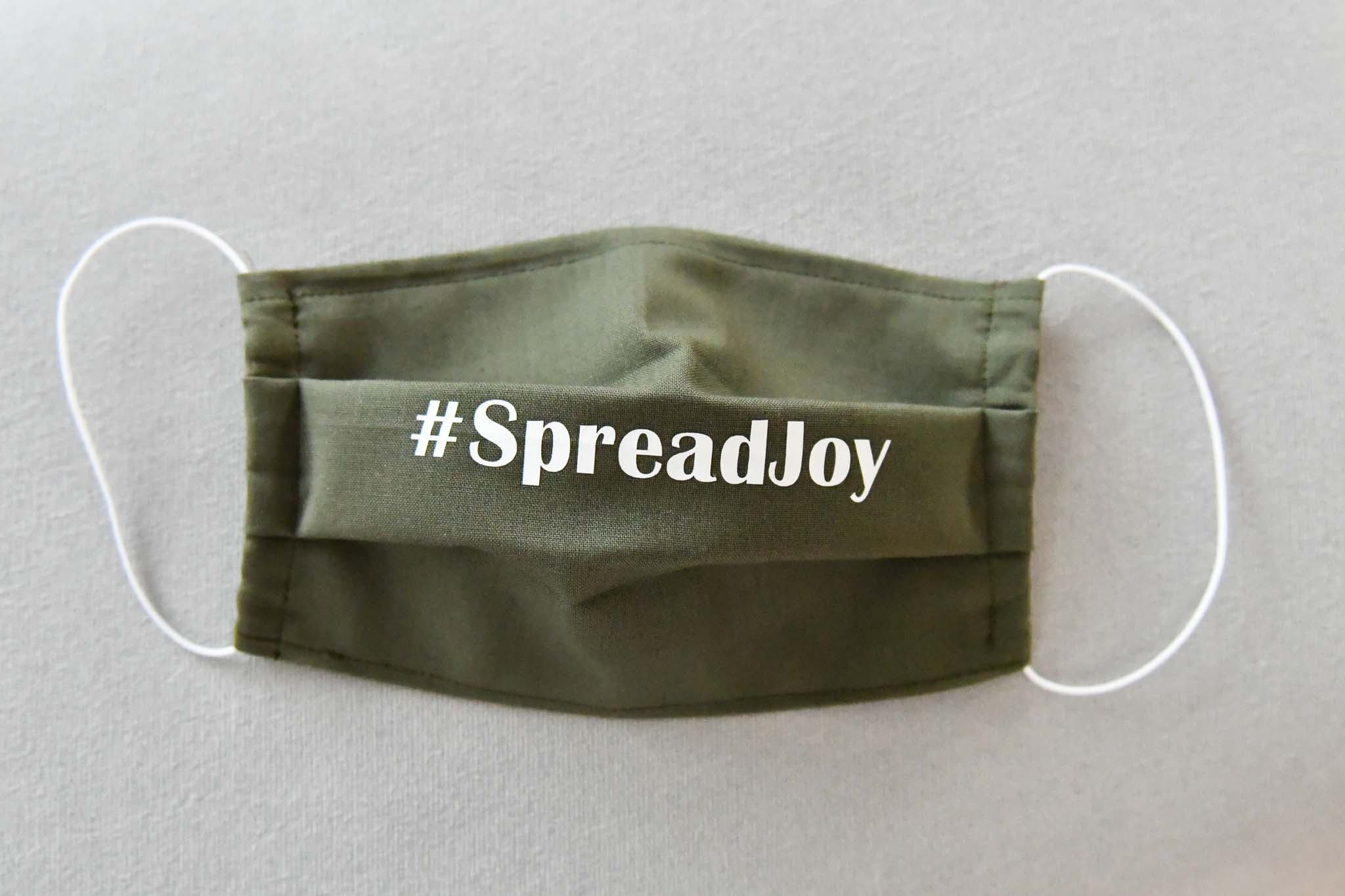 Description:
3-ply masks (AFNOR standard) 100% cotton.
Inside pocket for tissue/filter.
Machine washable at 30°. Dry them in the open air and then put a small iron steam pressure to eliminate all germs ( please be careful to iron your mask inside out or with a baking paper to avoid damaging the flocking)
Price: CHF 15.-/mask
Delivery:
Switzerland ONLY
By Poste in courrier A
Please note that it takes approximately 10 days before your order is delivered.
How to pre-order your mask?
Simply fill in the form below and transfer the amount choosing one of the 2 payment methods below:
Payment Methods:
TWINT:
Number: 077 449 49 51
Mention: COVID & "your name"
BANK TRANSFER
Holder : Elsa Gonzalez
Address: 1203 Genève
IBAN: CH59 0840 1000 0640 3962 5
BIC (Swift): MIGRCHZZXXX
Clearing: 8401
Terms and conditions of purchase:
For hygienic reasons, we can't exchange or refund your order.
As the masks are handmade, the models may vary slightly (size, colour and size of elastics).